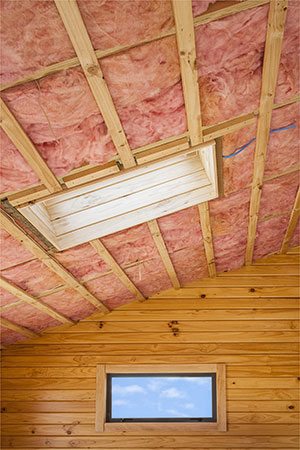 When you need home insulation in Wood County, OH and the surrounding area, go with the expert. For over 40 years, Tom's Energy Shop has been serving the area, specializing in insulation for older homes.
Nothing helps lower your energy bills like proper insulation. Let our team show you the difference blown-in insulation can make. Check out our complete list of products and services.
All types of insulation: From blown-in cellulose or fiberglass, to spray foam and beyond, we offer all types of insulation. Each one has its advantages. Let us consult with you, survey your home and help you decide what's best for your building. We're here to showcase the energy-saving benefits proper insulation can have!
All areas of your home: We're able to offer you attic, wall, sidewall, crawl space and annex insulation, to cover every area of your home that might need insulating. We'll make sure you're covered from all angles and get to those hard to reach places that are often ignored in older homes.
Even plasterwork: We never leave your walls in disrepair. Our plaster experts will leave your home as good as new. We know older homes and can handle even the trickiest plasterwork. Think of us for plasterwork even if you don't need insulation.
For foam insulation in Wood County, OH, you can't beat Tom's Energy Shop. We offer all kinds of insulation for your home and our specialty is older homes. We take pride in providing a quantified, authoritative approach to insulating your home, so you can be guaranteed optimal results for your insulation investment.
We're locally owned and operated and we guarantee our work. Tom's Energy Shop has been proudly serving the area since 1986. Let us take care of your insulation needs. Call us today for a free estimate and our friendly, professional staff will answer all your questions and get you scheduled for an assessment quickly.